I've launched a new website on the drums.adamkozie.com subdomain!  You know, rather than taking care of this old site that needs work I just built a new one. Oh well, I'll get to it eventually.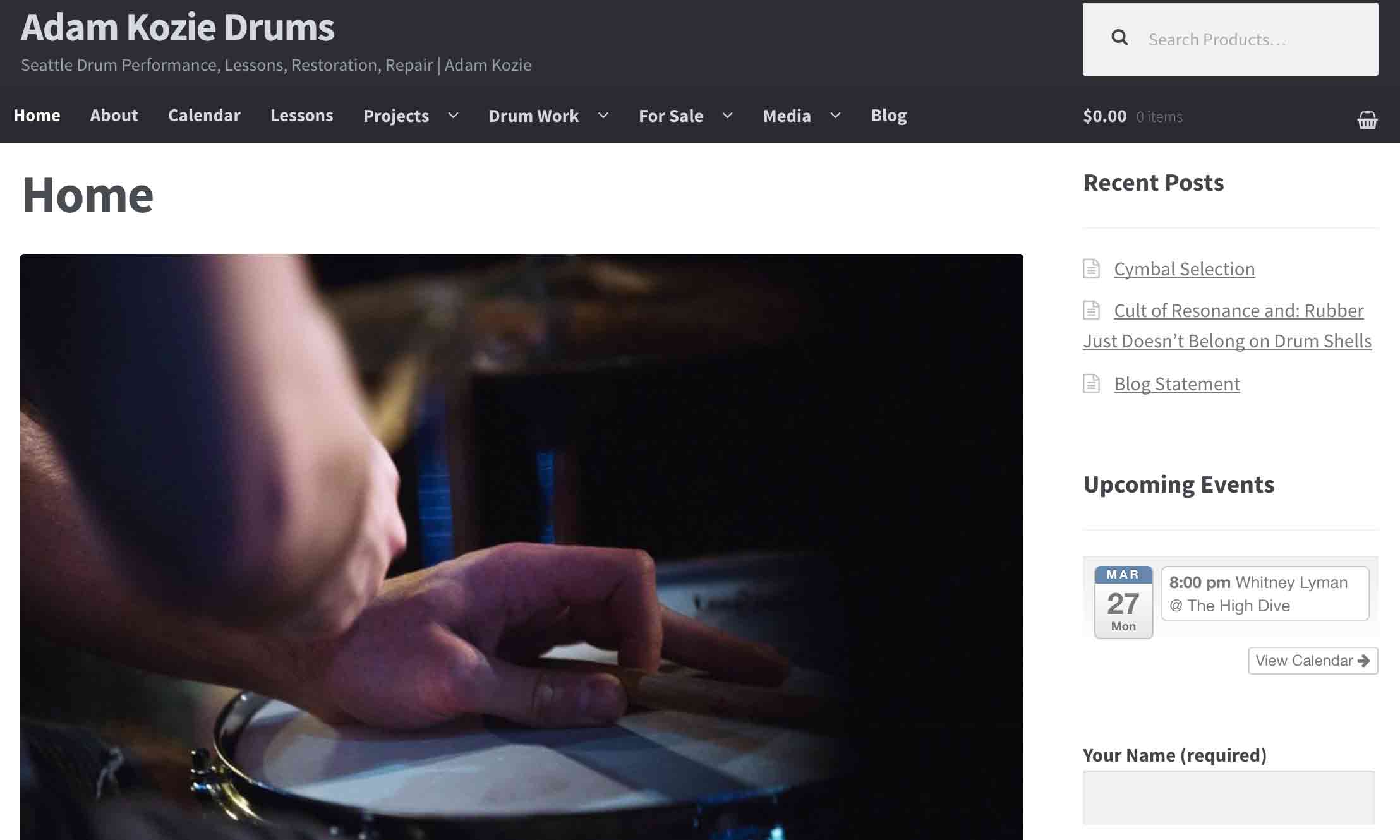 drums.adamkozie.com is a site for all my drumming endeavors, groups I play in, lesson advertisement and drum repair/restoration.
The site represents my first foray into self-hosted eCommerce, in this case with the WooCommerce WordPress plugin. It's powerful and very complicated. Still getting the hang of it but I've enjoyed using it.
The site is built from a modified WooCommerce theme, with a bit of custom code and a custom stylesheet.